I offer clients the time and space to be heard, with open-minded compassion and decades of experience. I work collaboratively with clients toward the results they seek.
"The most beautiful people we have known are those who have known defeat, known suffering, known struggle, known loss, and have found their way out of the depths. These persons have an appreciation, sensitivity, and an understanding of life that fills them with compassion, gentleness, and a deep loving concern.
Beautiful people do not just happen."
~Elisabeth Kübler-Ross, M.D
It will be a privilege to hear your story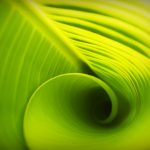 Seeking counseling can be an act of bravery, wisdom, and desperation. I have immense respect for individuals, couples, and families who make the choice to resolve their difficult issues.
Where there is ruin, there is hope for a treasure. ~Rumi