Have you noticed that I get bored easily? That's not really accurate — truth is, I want to experience more than I think any one place can offer. But it sure might seem like I "just can't stay put"! I hope you'll reap the benefits of my ongoing search for experiences.
New Houston Office
Some of my Houston clients have had the opportunity to visit in more than one of my office rooms at The Spectrum. Now, as of February, I'll be in the same room each day — but at a different address: My new Houston office will be located at 3707 Graustark #4, Houston, 77006. We'll be able to take advantage of the sunlight streaming through century-old windows in this original 4-plex in Montrose, just across Alabama Street from the University of St Thomas and down the way from the Menil Museum. (This office location might make for ideal pre- or post-session date-nights or self-soothing excursions!)
I'll be sharing #4 with dear colleagues, Sarah & Skeetz, and I'll be re-adding Tuesdays to my availability. Starting on February 2, you can schedule with me in Houston on Sundays, Tuesdays, and Thursdays.
Affordable Counseling
You may already be acquainted with this project of mine and with my February move, Houston clients will be seen in the new main office of Affordable Counseling Collaborative Associates. In fact, Skeetz Edinger is one ACCA's counselors, also seeing clients in The Woodlands plus on Graustark Street. Our ot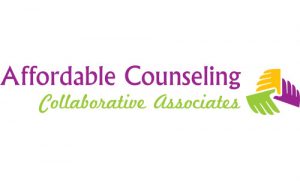 her therapists are located around Houston and in south Harris and Galveston Counties. If you know people who would like to talk with a counselor but are unable to afford it, please give them ACCA's phone number (601) 533-8255 where our Administrative Assistant will answer their questions and help them find affordable counseling.
Meet Darbi Lockridge
Speaking of ACCA's Admin Assistant — you may have already met her when trying to schedule a session with me. Darbi Lockridge assists me in responding to calls, emails, and texts, so I can be sure that everyone who tries to contact me can hear back from someone as soon as possible. Darbi has many years experience working with people from all walks and circumstances, and her natural compassion shines through all of her busy life's activities. I hope you'll feel perfectly comfortable interacting with Darbi for your scheduling needs, and she knows when any situation requires contacting me directly.
Now, let's get this Decade started!