Have you ever heard me remark about "bringing hindsight forward"? I know it's not quite Spring yet, but I'm already taking time to reflect on future growth. How might any of these happenings interact with your world?
Another Day, Another Office
As promised, I'm now in the Houston office 3 days each week — Sundays, Tuesdays, and Thursdays. If you have a chance to come on different days, you'll have the added benefit of new scenery each time! I'm in a different room in the Spectrum Center every day of the week, and each one has a unique feel — here's a shot of my brand new Tuesday room.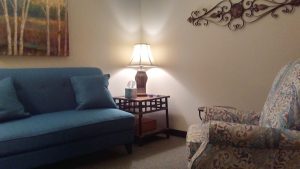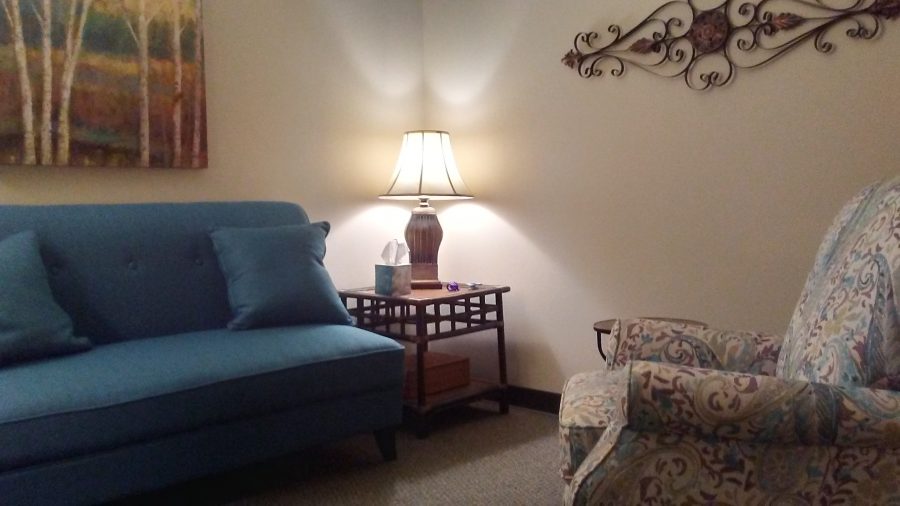 Meditation In The Woodlands
We're just a few weeks away from the start of Meditation for Regular People in The Woodlands. If you've let me know you're interested, or if you're just now thinking about it, please feel free to join us on Wednesday mornings — starting on February 27 — at 9:20am. For more information on this class, see this previous blogpost. I'll send you a list of all the scheduled dates when you RSVP.
Each 30-minute class is only $10, and there will be as much 'learning about' meditation as actual practice. I promise you will not be required to sit silently, eyes closed, legs crossed on the floor, for half an hour!
AIDS Walk
Some of you know that I used to be a social worker and spent several years as a family case manager for AIDS Foundation Houston. It was a hugely meaningful time of my life that I continue to draw upon for inspiration. This coming March 3, my colleagues from Affordable Counseling Collaborative Associates are joining together as a walk-team to continue the efforts at supporting AIDS-related organizations. HIV and AIDS are still with us, and are preventable and treatable. If you want to learn more about one of the largest fundraising walks in the country, visit http://aidswalkhouston.org.