For the time being, I will only be seeing clients remotely — that is, by video or phone (your choice). My hours remain the same, and you can still schedule our conversations in the usual ways: by texting/emailing/calling me or my assistant, Darbi, or through the online scheduling calendar.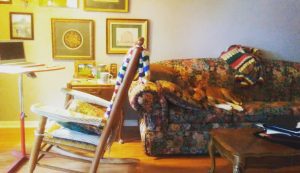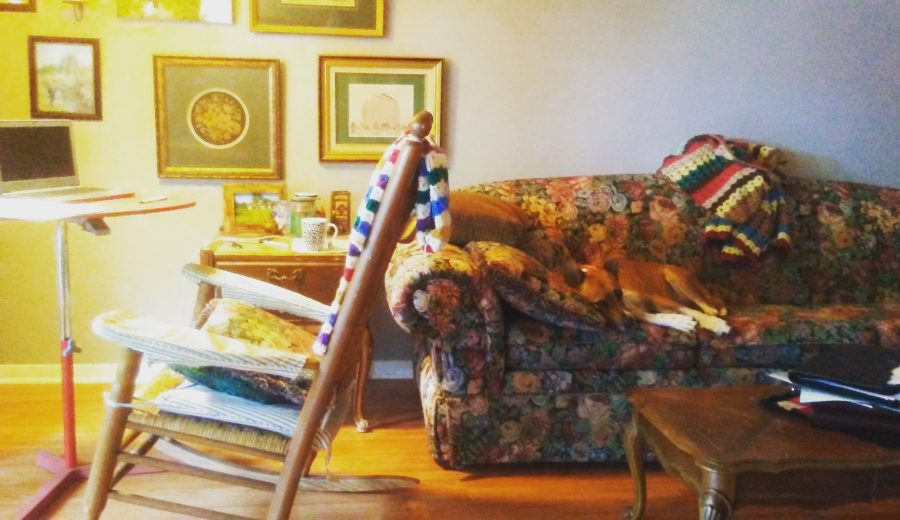 During our sessions, this is where I'll usually be:
Of special interest to some of you: My colleagues at Affordable Counseling Collaborative Associates are offering "virtual walk-in" sessions to anyone, whether they already have a therapist or not. These will be brief (possibly as short as 20 minutes) conversations that do not require an appointment, and the fee is Pay-What-You-Can. I encourage you to take advantage of this offering if it will help you through this difficult time! At this time, counselors are available on Tuesdays, 10am-1pm, and Thursdays, 12pm-3pm. Please see this info sheet for details: ACCA-covid19_support
Also — ACCA counselor, Skeetz Edinger, will be leading a weekly virtual group. It will be limited to 10 individuals, so if you are interested, please follow the details on the related information sheet.
Stay safe and healthy, and flex your emotional management muscles!