Back from a very long road trip (just about 5,000 miles), I returned feeling refreshed.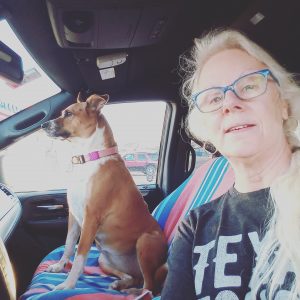 The drive itself was eventful — my first experience in a major dust storm (me & hundreds of others hunkered down on a major highway for 4 hours), plus a day's driving carefully through mountainous terrain surrounded by thick smoke from wildfires.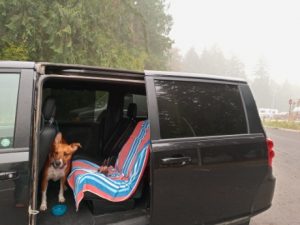 My dog (who is a champion traveler!) and I were thrilled to see family after 8 months of quarantining, tested out many a motel bed, and enjoyed chatting with strangers all along the route in rest stops and convenience stores. Masked all the way. 
The weeks away from my home/office brought into sharper focus one of my deepest values: time.
It helps that I am a person who enjoys my own company and that I have a faithful canine companion who offers affection and fun. Also, working remotely has given me and many others the ability to continue offering therapy services while looking out of different windows at varied landscapes. I know that I am lucky, and my gratitude is huge.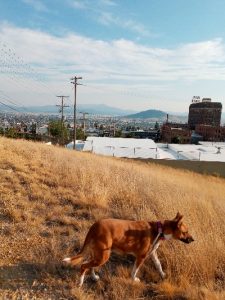 I like to bring lessons from my time-off back to "regular" life. This go'round, the lesson is about Time itself. So, I'm adjusting my hours of availability to reflect the positive impact of having more open time in my life. Starting in October, I will be offering hours as late as 6:30pm only on Mondays and Wednesdays. If you find scheduling a session challenging, just get in touch with me or my assistant Darbi, and we'll work together to figure it out.
I encourage you to continually explore what it is you value most in living, and then take steps to bring those values to life with your choices.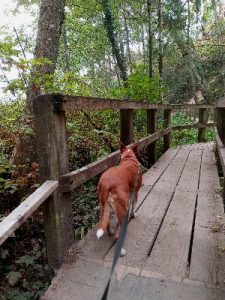 On a slightly related note: I want to let everyone know about a new community support group that is forming. It's for anyone who experiences Dissociative moments and would like to feel free to speak openly with others who "get it." The group — which is virtual — will be peer-led by a dear colleague, Karrie Hardin, MT-BC, NMT, who is both a mental health professional and a person who experiences dissociation. If you would like to find out more, please see this flyer with contact info and other details. The Dissociation Association – flyer